Thursday, 26 January 2017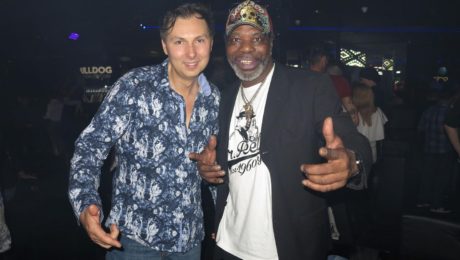 ALEX we have just released « LOVE RESPECT» your new production along with our friend and artist DR FEELX who unexpected passed away(R.I.P) how is this project born ?
The idea of « LOVE RESPECT» has been taken from same vocals that Felix and I didn't use for another project, a pretty old school track ,so i thought to use them on the new music project  to see the effect and Felix loved it as soon as he heard it he added a refrain text and proposed it to Purple Music
Did you collaborate a lot with Dr Feelx ?what can u tell us about him?How will u remember him ?
We start our collaboration in 2014 ,he liked my productions and i liked his voice, perfect for my music genre :we have been on the same wavelenght ,not only to work together but also we had a lot of character in common. Of Feelix I will always remember his availability not only to me but also to all those who he knew :he was like a volcano:we had not finished track that I received his phone call with a new idea that he would soon realize. If I had any doubts he was saying no worries "you are a master & you will definitely develop the production". We have done 9 productions and some of them have still to be released  We wanted to present this club house project we were working on for about two years, and just the day before he passed away, he told me that he had taken some contacts for summer 2017 in Ibiza, and he would have to call me after the weekend to talk about it and confirm everything
You were born as a DJ or as a producer? Tell us something about yourself.
I was born as a musician 1990 it took over the passion of the DJ, then after 7 years I go back to the old musician origins and approach to the world of production continuing to djing.
What are the best House clubs in your region?
Here in Tuscany we do not have many clubs for house music, the only one that comes to my mind is the Tenax in Florence, but up to 8-10 years ago we had many more', to mention one where I played for some time "the Fitzcarraldo S. Giovanni Valdarno," or another one where I live was the Kama Kama, and going back in time also "La Cicala"
What are your future plans ?
My future plans are to continue to make music more on the house scene, I have several productions in the pipeline, things that could be suitable for Purple Music, but at the moment I cannot say more
Do you play any instruments ?
Yes as I told you I was born as musician, my instrument is the keyboard (synth)…. I like especially the analogue, I' m always looking for the old synths used in the 80's, in my studio you can find the historians Roland, Korg, Yamaha, Akai,
LOVE IS…
Love is born from an idea of Dr Feelx he wanted to do a song in the style of "Nerio's Dubwork feat. Darryl Pandy – Sunshine & Happiness" and has as a reference the end sounds 70s early 80s, in my personal taste top club music time and not only  It 'was taken as the soundtrack of the movie "Teen star academy" directed by Cristian Scardigno and written by Francesco Malavenda with John Savage Blanca Blanco & Dr Feelx who plays the music teacher, filmed in Cannes coming out soon
Your hobbyes?
My hobbyes are to train in the Gym with weights and go swimming
The most important thing in life is?
Believing in what i do
What is your favourite social and why ?
It' s facebook e' i think it's hem ost complete to communicate with people for business and not only
Saturday, 14 January 2017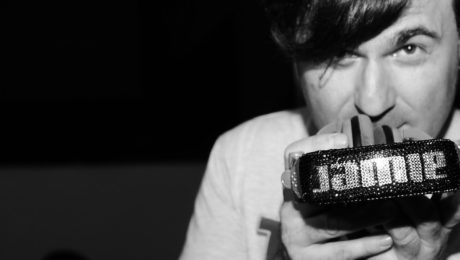 CONGRATULATIONS: YOU HAVE BEEN NOMINATED AT THE GRAMMY MUSIC AWARD IN L.A.!!WAW WHAT A GREAT NEW!!
Yes absolutely! I'm honoured &VERY proud about it! Very happy .Me and my studio Partner Ben Mühlethaler have been nominated for PRINCE best engineered Album "HIT N RUN PHASE TWO".I 'm so thankful to PRINCE for the great collaboration and the unique opportunity he gave me and I hope his Album will win in this category nomination, as it's a great one!!
PURPLE MUSIC CELEBRATES 20 YEARS! CONGRATULATIONS TWICE THEN !:
End of January 1997  my wife Manuela an I created the label …it's incredible its seems yesterday: we still have the same passion. We are proud  and happy of our great Artists, singers and producers we count over 480 releases and between BIGS & ICONS like PRINCE(R.i.p.) Cerrone, Giorgio Moroder, Pino d Angio' ,Jocelyn Brown,India, we have released many of the most famous and greatest artists of the international House & underground music scene such as, Kraze, Sandy Rivera, Bob Sinclar, Dimitri from Paris, David Penn, Djaimin, Seb Skalski,Yass, Michelle Weeks, Michael Watford, Ann Nesby, Lt Brown,Natasha Watts,Kim Cooper,Keith Thompson, Darryl D Bonneau, Dr Feelx(R.i.p.) just to name a few ones .We have also released a lot of undiscovered talents and many other artists from all over the world during these 2 decades….  The Purple Music family is really a big one)!
HOW ABOUT YOUR DJ LIFE?
I 'm travelling constantly across the globe: US,Asia, Europe  Italy, Switzerland, Greece, Spain., Portugal, Uk ,,France and there are  some exciting new venues & residencies coming next…but I can't tell u more right now…
HOW MUCH TIME ARE YOU SPENDING TO BUY NEW MUSIC?
I have never calculated it to be honest but almost three times a week I buy the new music, mostly from Traxsource or I-tunes  beside of the tons of promos I receive , I need quite a lot of time to listen to everything
BPM FESTIVAL, WMC, IMS IBIZA,ADE…There are many forthcoming music seminars and conferences worldwide… which one are the most important for you as dj and label owner ?
All are different and important almost at the same level  in my opinion : for me as label owner and as dj,  it the most amazing ones are always ADE & WMC
We know that you own a huge vinyl collection is it true?
yes, I own more than 50.000 records …they are located  in my studio and a part  is in a small room I rent exclusively for them.. I owned the legendary record store DEEJAY SERVICE in my city for 17 years.. so you can imagine my love for vinyl and I'm glad from time to time for classic parties I can still play vinyls
HOW IS YOUR TYPICAL DAY?
I wake up, I have a continental breakfast  , then 2 hours gym, after in studio. Then lunch, relax, & shopping…LOL   …I get two cups of coffee and I 'm in the office almost all day or at the studio but …I never have a full planned day
 YOUR NEXT VACATION WILL BE?
A couple of days in the beautiful Swiss mountains with my family.
CAN U TELL US ABOUT YOUR NEXT RELEASES?
For Purple Music I m finishing the new Cookys nr 9, and a new PRODUCTION WITH Michael Watford
I m also working on my new ALBUM FLASHBACK 2 a double cd coming out in march with upfront and ultimate new edits and remixes. For my friend MEME I mastered with my special touch his new Tribute production to George Michael
WHAT IS THE MOST IMPORTANT THING IN LIFE?
Health and family..then if you have  success in your job and you love what you do: bingo!
Monday, 05 September 2016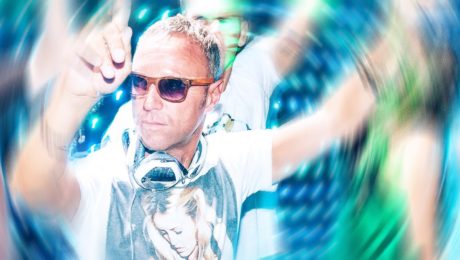 SERGIO: you start your carreer as producer longtime ago : which have been your most successful ones?
I'm So In Love With You" Feat. Solomon Burke is my top one. Getting to know Solomon was the greatest thrill of my life , the giant of music Soul and not only the one who inspired the Rolling Stones , when they asked me to make a record with him I had tears in my eyes.
You have remixed various artists too : which one has been the most important for you?
Kelly Rowland is one of the most important Artists I had the chance to work with
As Dj you have been working in many famous clubs of Italy and Europe :where did u find the best crowd?
El Divino (Ibiza), Acqua (Basel) during the Baserworld event , Platinium Club in Warsaw, The Club in Milan and Mama's Club in Soverato are just a few to mention.
How would you describe your dj music profile ?
My long career has been influenced by many musical genres but those that have prevailed are the Afro, Funk and Soul , I love to play music House ,the important thing is to create the right feeling with the guys who come to dance , they already know I will not disappoint them .
Can you tell us more about your release on Purple Music and your collaboration with Andrea Love?
I started working with Andrea Love in 2008 , we shared immediately a special feeling , we both love soul music and share the passion for reading of the Bible , so after the third album together we decided to thank God a " Song Of Thanks" was born.
In your opinion: what is the most exciting change in the music industry of the last 10 years and the worst one?
The most exciting change was certainly the fact that thanks to the internet we had the opportunity to contact also great artists , collaborate and experiment with them , wander in search of music in a much broader than in the past with a simple click .The worst is the great crisis of the recording industry due to the massive growth of illegal downloading .
How are you spending your summer?
I'm traveling all over Italy and abroad for my DJ sets , but also spending a lot of time in the recording studio to prepare new tracks. In my time off I like spending time with sports of different nature.
your secret dream is…
My secret dream? To be who I am….
The best thing in life
Be a Faithful person and believe in God
what do you have in your pipeline ?
I'm currently working on a few new tracks with my longtime friend Aldo Bergamasco .A new song we have done in collaboration with the Spanish OtherSoul will be availabkle soon featuring the beautiful voice of the Swiss Artist and singer Pierre Piccarde . Jamie really liked our new song and it will be published by Purple Music.